For Dream Holidays
Alkyon Hotel is located just 100m from the bustling Sidari Beach and offers a relaxing and friendly atmosphere, combined with many entertainment options for couples and families. Alkyon Hotel's large gardens and swimming pool are the ideal place to rest and relax in the Mediterranean sun. Children can also have fun in the playground and games room.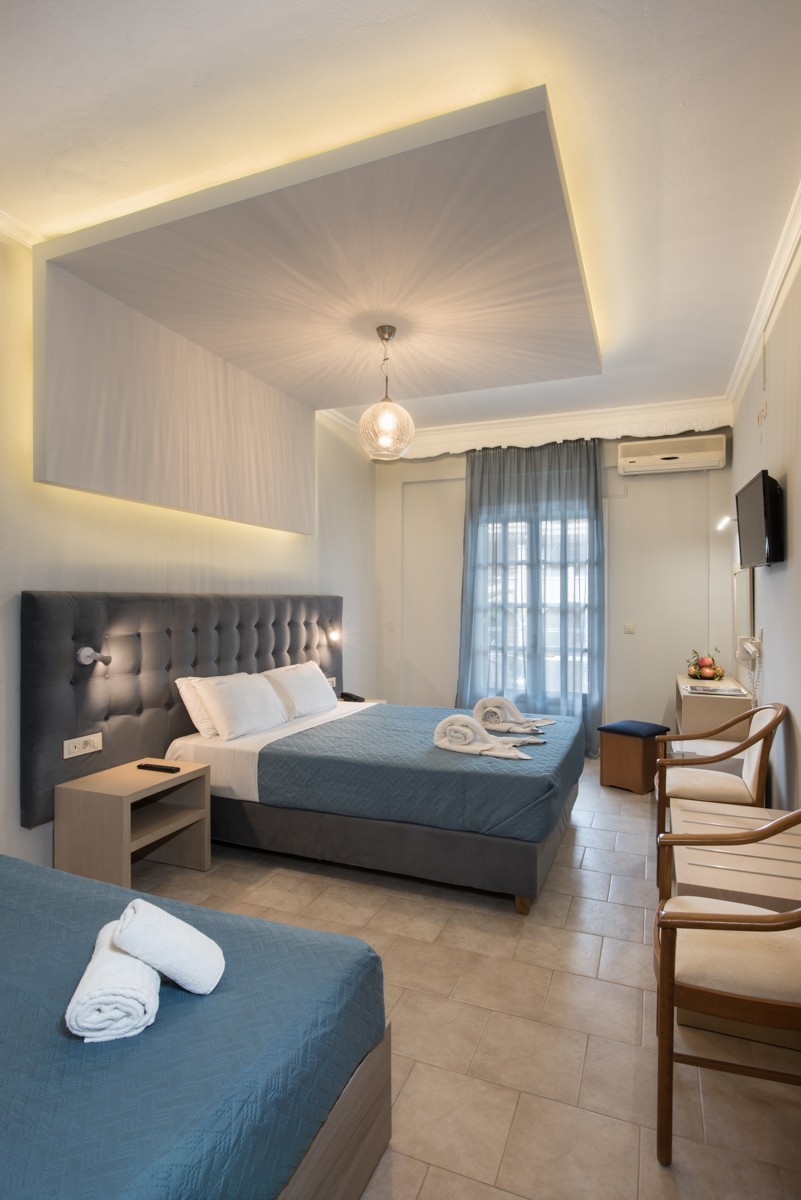 Facilities for disabled people
"The hotel is amazing!! Clean and comfortable rooms, nice pool, delicious dinners. The stuff is really friendly and always happy. The positive atmosphere there makes this place unique❤️"
"A very well run hotel. From the nice dark haired lady at reception who printed our tickets after we messed up and printed our wrong tickets lol. To the people at breakfast who were very jovioul and on the ball to the people at the bar who were very attentive to our needs to the cleaning staff thank you. oh and the karaoke/quiz lady great stuff x"
"Good spacious hotel. Central location. Breakfast experience favourable, staff didn't fuss over you, let you get what you wanted."
"The perfect location. Across the street from the beach and a short walk from the bars and restaurants (party area). Very good service and a lot of kindness from the staff."
"Intimate hotel, great swimming pool, friendly staff, very clean, linen and towels changed every two days. Close to the bus stop, near the beach, restaurants and a shop nearby. I highly recommend."
"The property was in a great location and it was easy to get to a lot of touristy places. The team working there really made my stay special, especially Michail, Cherie, Anastasia, Spiros and Thomas. I was genuinely very sad to leave after only a few days!"
Restaurant
Ideal and comfortable place for breakfast and dinner with continental and English dishes. High chairs for children are also available.
Pool Bar
Comfortable space, next to the pool where a variety of drinks and snacks are available, such as salads, toasts and some traditional Greek dishes.
The art of meeting your highest expectations